Packaging Machine Selections
Looking for a good quality packing machine? You are in the right place. We deal in top packaging machines which are manufactured in China.
Your Packaging Machine Solution Expert
We, Lin-pack is an all in one platform offering new and innovative equipment along with a team of certified and factory-trained technicians who are there to provide assistance whenever you want. To ensure your machine has a long and productive life we offer a complete packaging machine solution.
Machines manufactured by us are user-friendly and budget effective. They are highly suitable for packaging your products either in solid, liquid or powder forms.
Find Your Packaging Machine From Us
Our company makes sure that the clients are getting top quality machines from us.
Packaging machines come in various sizes and shapes to perform different types of functions. We have a wide variety of packaging machines which are available on our website.
Selections of Our Packaging Machine
Mentioned below are some of the top quality packaging machines which are manufactured by us.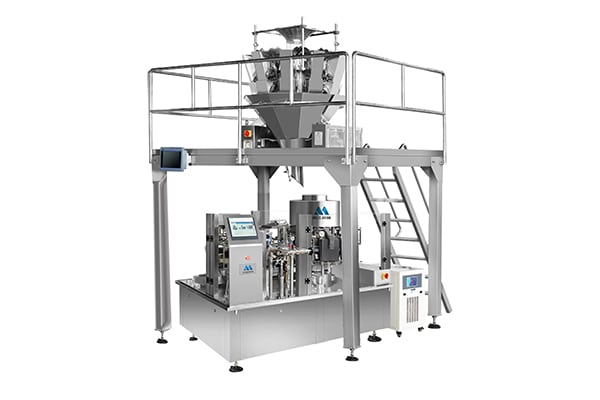 Automatic Packing Machine
We know our clients need automatic machines more than manual ones. This is why we are manufacturing top automatic packing machines to fulfill their needs. These machines perform tasks like carton sealing, assembling goods, etc. The automatic packing machine improved the functioning and efficiency of the task.
Our pouch packaging machines are able to pack around 200 bags in a single minute. The bags are moved in a rotating pattern and stop at various stations. Each one of these stations performs a single aspect of packaging. The most common types of bags have around 6 to 9 stations.
Powder packaging machines also have similar sort of stations like the pouch packaging one.
The sachet filling machine is a very specialized type of equipment. In such machines, there are different valves for liquid and gas. The sachet packaging machine comes in a variety of different sizes and features.
We provide top-quality bag packaging machines to our customers. The framework of these machines is designed in a way that they will perform all their tasks very efficiently and will also last you a very long time
Many different sorts of packs that have liquids, sprays, powders, and other similar substances are packaged properly using a seal packing machine. The products like bottles, canisters, and aerosols are also seal packed by these machines.
This is the type of machine which is used when air from a package needs to be removed. The vacuum packaging machine is used for products mainly like meat, chicken, and seafood.
The vacuum packaging machine can increase the shelf of such products and keep them fresh for a very long time.
Because of its superior performance, cheap maintenance, and extended service life, the filling machine is widely used for packaging non-free-flowing powder materials. Furthermore, these may be customized to meet the needs and requirements of clients.
A filling machine is necessary for liquid substances, pastes, and gels to guarantee a uniform volume of liquid is put into a bottle or other container. The packaging allows for a tight barrier around the liquid items, preventing leakage.
Here Some FAQs For Helping You Get Right Packaging Machine
Find A Packaging Machine Expert